New Clinical Questions
Posted on : 2018-06-28 21:44:12
Dear colleagues new ACEM primary clinical question with 3d models have been added to the question bank.
New ACEM Primary Exam Questions
Posted on : 2017-05-23 23:35:16
New ACEM primary exam MCQs and EMQs have been added to the data bank reflecting new clinically oriented primary curriculum.
Fellowship written Preparation Course...
Posted on : 2016-03-15 20:28:00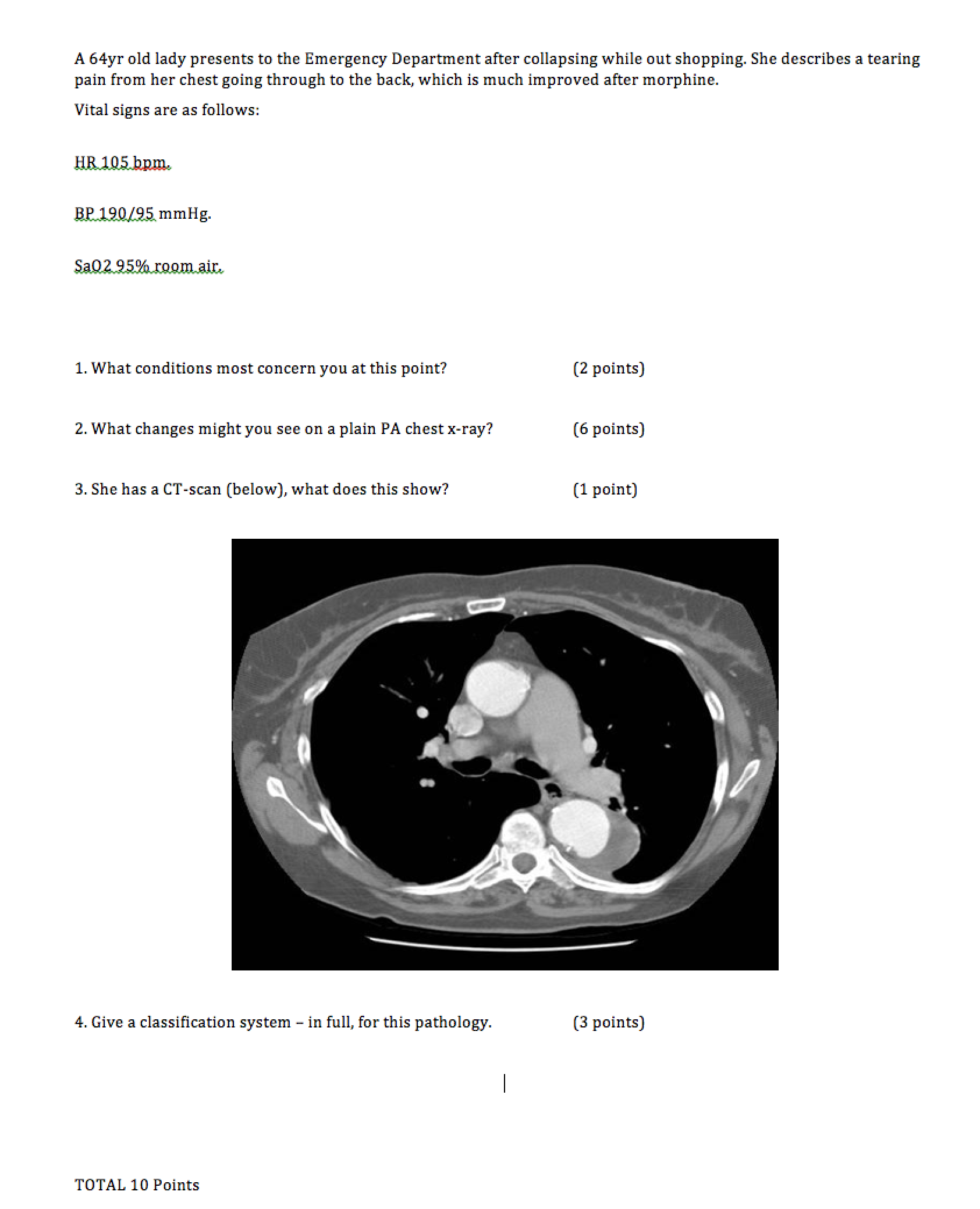 On line virtual Fellowship written Preparation Course.
Go by your pace and ace the fellowship exam.
Large bank of MCQs, EMQs and SAQs with explanations useful links and answered SAQs.
Commonly tested ECGs, X-rays, ABGs, Lab results interpretation and images.
Get your questions and quires answered by email.
Congratulations
Posted on : 2016-02-25 19:44:00
Dear Doctors
Congratulations to the candidates who passed their primary exam.
We really appreciate your support for Medexhub. We are optimizing the website for iOS and Android use. Also web site has been moved to a better server to accommodate more traffic.
Regards
Medexhub Team.
MedExHub ACEM primary Exam Activated.
Posted on : 2015-11-03 21:42:00
Dear Doctors
Thanks for your interest in the Medexhub ACEM primary Exam revision program. We have finalised approximately 1804+ ACEM Primary exam Multiple choice and Extended match questions.
If you liked the program and wish to continue using the website kindly buy your ACEM primary Exam.
Next time when you will log on to Medexhub using your email, which you used to register with us, you will be prompted to buy your ACEM primary exam.
Follow the prompts to buy your ACEM Primary exam.
If you have any issues kindly contact us at enquiries@medexhub.com and we will try to resolve the issue as quickly as possible.
We will activate Fellowship exam in near future and will update you about its progress.
We have intentions to add new questions and update the old ones with the passage of time.
Kind Regards
MedExHub.com
enquiries@medexhub.com
Visually rich contents for better understanding.
Posted on : 2015-03-18 10:05:18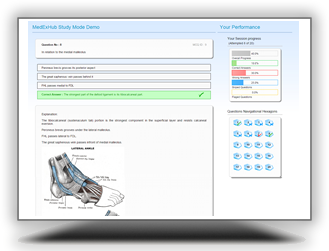 Difficult concepts are explained with illustrations from Gray's Anatomy and Wikipedia to maximize your exam preparation. Question banks test varying levels of knowledge to mirror the ACEM exam blueprint. Our realistic practice exam simulation fully prepares you for what you can expect during real examination.
Innovative features you would expect.
Posted on : 2015-03-01 08:09:11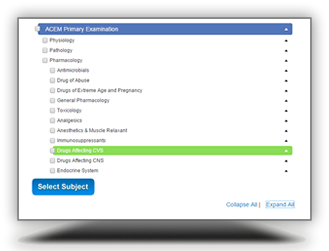 Medexhub revision program is a powerful and affordable test preparation and simulation tool which include exam-based questions with comprehensive answers, peer-referenced performance analysis, user-defined exams selections, useful external links and much more...